WEDDINGs
When you show your grandchildren the video of your wedding day, do you want to show them some documentary-style video chronicling the events of your wedding or a deeply meaningful, vivid, and cinematic film?
There are plenty of talented videographers out there who have spent years establishing themselves in this industry. Now, these are the people who are doing it wrong.
Our videos beat tradition -- with a modern elegance so moving you might just cry again watching it all back. No more muffled audio, no more shaky cameras, no more cheesy transitions, no more point-and-shoot mentality. All of our videos are created using state of the art equipment. Our highest packet includes RED Digital Cinema Cameras which are used to make major motion Hollywood films! On a recent wedding, we brought Good Morning America's Jib Camera (think: crane) and Jib Operator with us to a reception! We also future-proof all of our videos by filming in 4K resolution. This equipment allows us to provide crystal clear image and audio quality, rich, diverse shots, and industry-standard edits.
We, at 3 Axis Studios, understand that we are capturing what will remain the most important day of our clients' lives. Subsequently, each video we create for our clients is conscientious, precise, and hand-tailored specifically to the nature of the couple -- their energies and passions, their connection and devotion to each other, all of the idiosyncrasies that separate them from everyone else and make their romance distinctive. We truly believe your wedding video should be a visual manifestation of your love and work with the utmost dedication, professionalism, and relentlessness to make absolutely sure that this is precisely what you receive.
We have filmed private events for small and large venues ranging from 50 guests to 2,500 guests.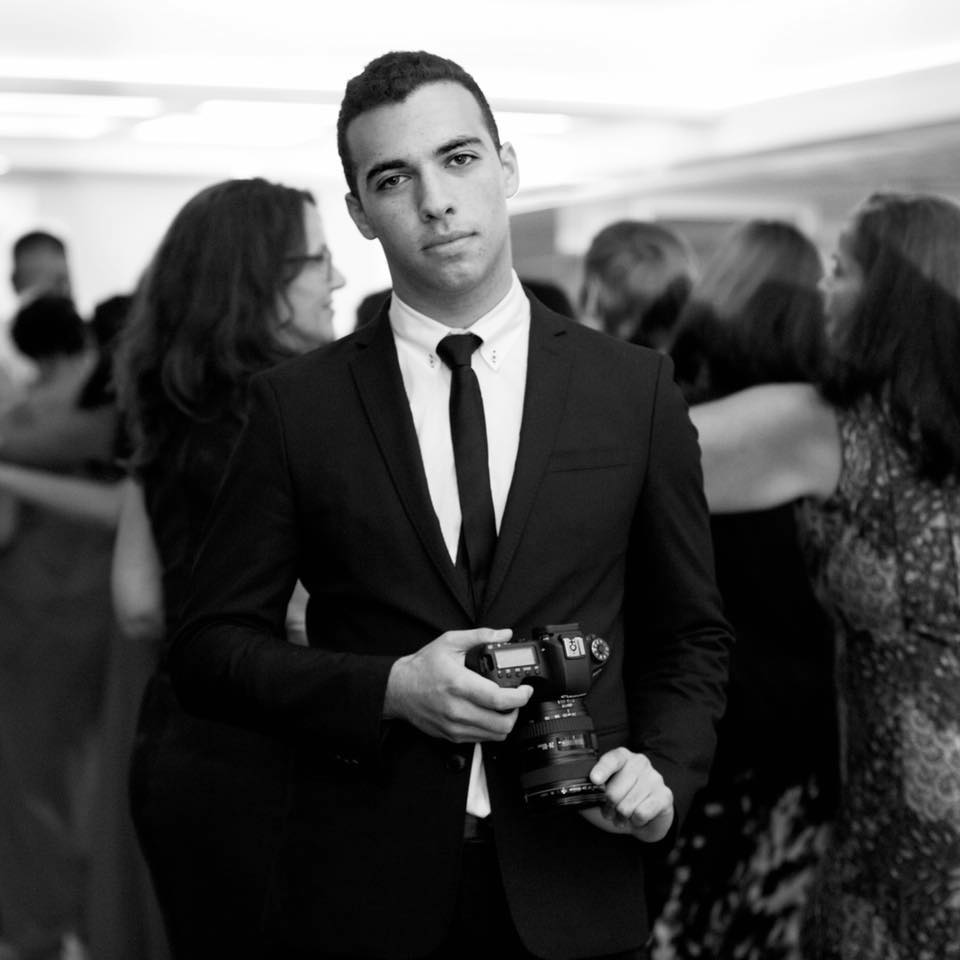 Matt Borodinsky has produced over 190 wedding videos since 2013. He works alongside some of the most exceptional and world-class photographers, cinematographers, and event production companies in the wedding industry. This professional network has enabled Matt to develop a keen insight and expertise into the world of wedding cinematography. He's worked at so many venues in the tri-state area, he probably already knows your maitre d by name.
Matt has a Bachelor's Degree in Film Studies and Production and a minor in Fine Arts from Hofstra University in Hempstead, NY. Beyond weddings, Matt 's company, 3 Axis Studios, has been making its mark in the commercial, festival, music video, real estate, and private event industries, respectively. He works furiously to grow his company and above all, to keep his clients not only satisfied with their purchases but overjoyed at the quality and professionalism of both the video and the company.
Wedding Cinematography Information
We pride ourselves to produce the best event cinematography around. We've worked with the top venues in NJ and NYC, and we're currently expanding to more! Our pricing below is the average starting point. You may add the follow on as package extras:
Same-Day Edit
Live Streaming to Venue Screens
Live Streaming to Social Media
4k upgrade (for The Basics and The One)
Blue-ray Discs
Custom USB Flash-drive
Expedited Delivery
Custom Story Option (Contact Us First)
3rd or 4th Videographer
Behind the Scenes Video
The Basics
INQUIRE
12 Hour Coverage
3 Minute Highlight
Full Length Edit of all Formalities
1 Videographer
The one
INQUIRE
12 Hour Coverage
1 Minute Teaser
6 Minute Highlight
Full Length Edit of all Formalities
2 Videographers
Drone Coverage
The Paramount
INQUIRE
12 Hour Coverage
Next day 1 Minute Teaser
8 Minute Highlight
Full Length Edit of all Formalities
3 Videographers
Drone Coverage
4k UHD Delivery
Bar/Bat Mitzvahs & Sweet 16s
All Bar/Bat Mitzvah packages and sweet 16s include 6-hour coverage of your entire event.
You may add the following as extras:
Same-Day Edit
Live Streaming to Venue Screens
Live Streaming to Social Media
4k upgrade (for The Basics and The One)
Blue-ray Discs
Custom USB Flash-drive
Expedited Delivery
Video Montage
3rd or 4th Videographer
Event intro video
The Basics
INQUIRE
6 Hour Coverage
3 Minute Highlight
Full Length Edit of all Formalities
1 Videographer
The one
INQUIRE
6 Hour Coverage
1 Minute Teaser
6 Minute Highlight
Full Length Edit of all Formalities
2 Videographers
Drone Coverage
The Paramount
INQUIRE
6 Hour Coverage
Next day 1 Minute Teaser
8 Minute Highlight
Full Length Edit of all Formalities
3 Videographers
Drone Coverage
4k UHD Delivery